The Central Institute of Fisheries Education (CIFE), Mumbai in collaboration with the Indian Fisheries Association (IFA) and Asian Fisheries Society Indian Branch (AFSIB) will be hosting the 3rd International Symposium on Aquaculture and Fisheries Education (ISAFE3), at CIFE, Mumbai, India during 16-18 May, 2018. The symposium is conducted as a part of the triennial event of the Asian Fisheries Society (AFS). The theme of the Symposium is "Fisheries Education for Sustainable Blue Economy".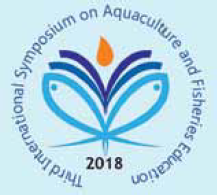 The Symposium will focus on issues highlighted during ISAFE2 at Shanghai Ocean University, Shanghai, China and as well as the current issues pertaining to the fisheries education in Asia-Pacific region. Topics on – education for a sustainable fisheries and aquaculture, course curricula in Asia-Pacific region for better job opportunities, entrepreneurship development, skill development through training and informal education etc., would also be discussed during
the symposium. ISAFE3 is expected to deliberate on harmonization of fisheries education across the Asia Pacific region that would enable easy mobility of researchers and students leading to wider job opportunities. The outcome of the symposium would provide a direction to fisheries education for "Sustainable Blue Economy".
Source: Aquaculture Spectrum